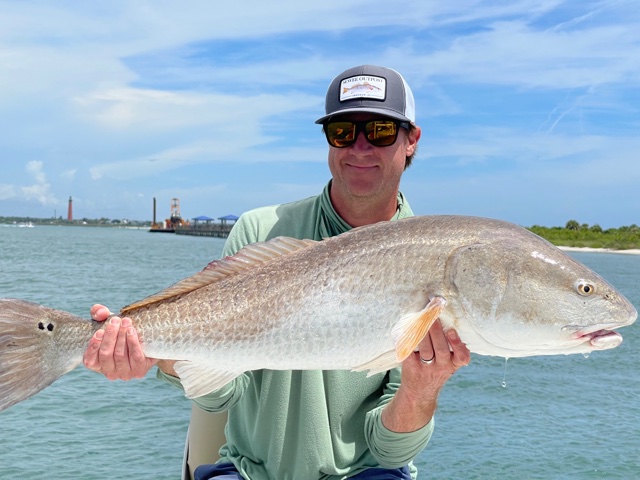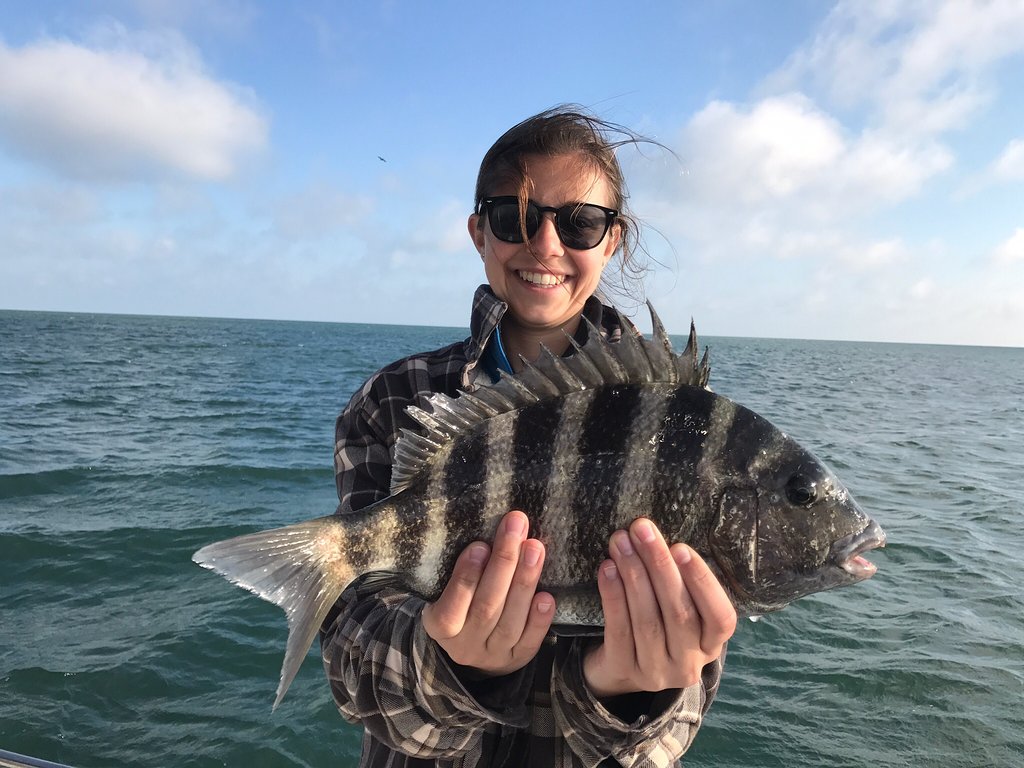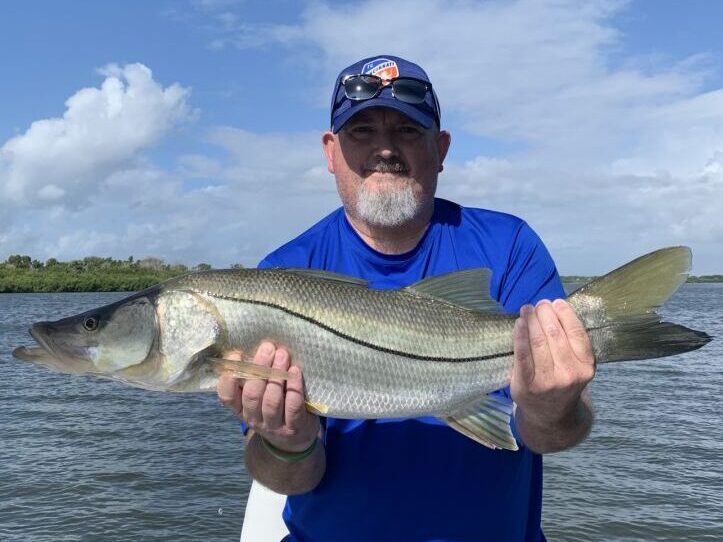 Specializing in Fishing Charters in the Waters Near Daytona Beach
Come aboard and enjoy a great day of fishing on the prolific waters of New Smyrna Beach with Bad Juju Charters! Don't let the name of the charter fool you though, with Captain Jason Hayes at the helm, chances of having a productive day are on your side. Captain Jason is a Florida native and he makes it his mission to show anglers what makes fishing in east Florida so special.
When it comes to your catch, a lot will depend on the time of year and your preference. One thing's for sure – there will always be more than enough species to target. Whether you're in the mood for massive Redfish, Sheepshead, or Flounder or you'd rather chase Broomtail Grouper, Cobia, Permit, and Jack Crevalle, you won't be disappointed. You can even go after Tarpon in the warmer months. Checkout our Trip Details for more information.
Hit the bountiful east Florida waters with Bad Juju Charters and you can be certain that some very good fishing juju will follow!
Bad Juju Charters Provides Your Ideal Day of Fishing
Captain Jason does his best to provide everything you might need on your trip, including licenses, tackle, water, and expert advice. It's up to you to pack your favorite snacks and lunch, he will take care of everything else. Feel free to bring your little ones, just make sure that they're six years old or older, captain will have life jackets ready for them.
Join him on his 22' Edgewater bay boat with a 200 HP Yamaha engine and more than enough room to accommodate up to 4 people. The vessel sports reliable navigational electronics, a live bait well, and a fighting chair for that moment when you hook a big one. You'll have quality Penn and Shimano fishing equipment at your disposal for whatever type of fishing you'd like to try.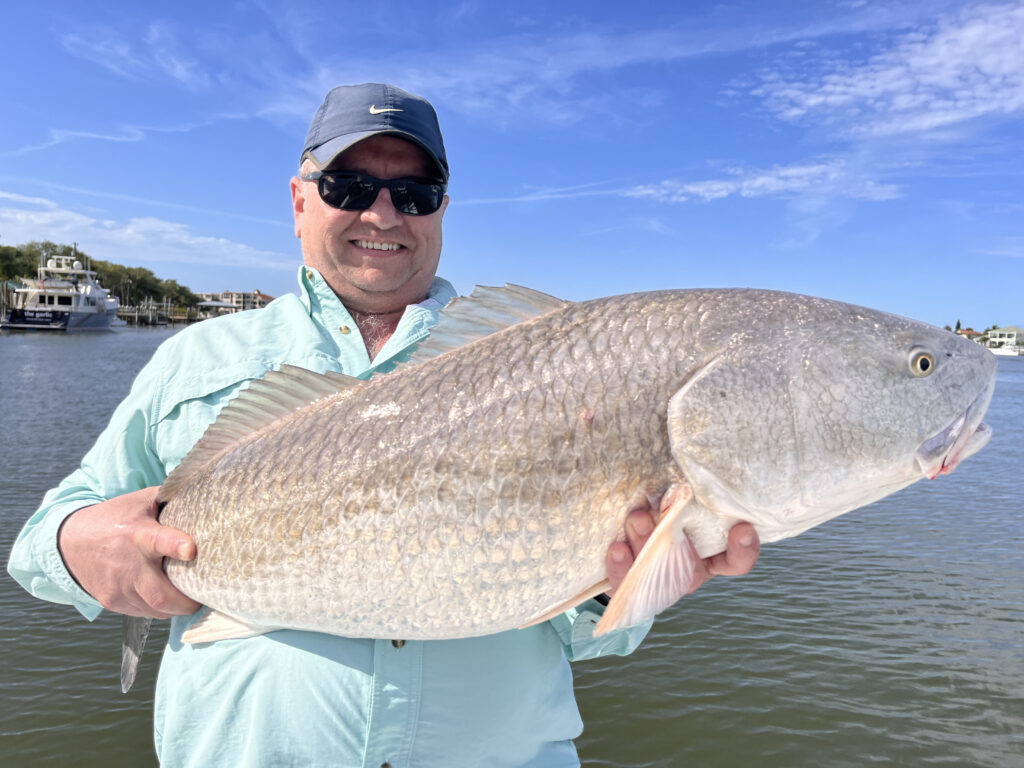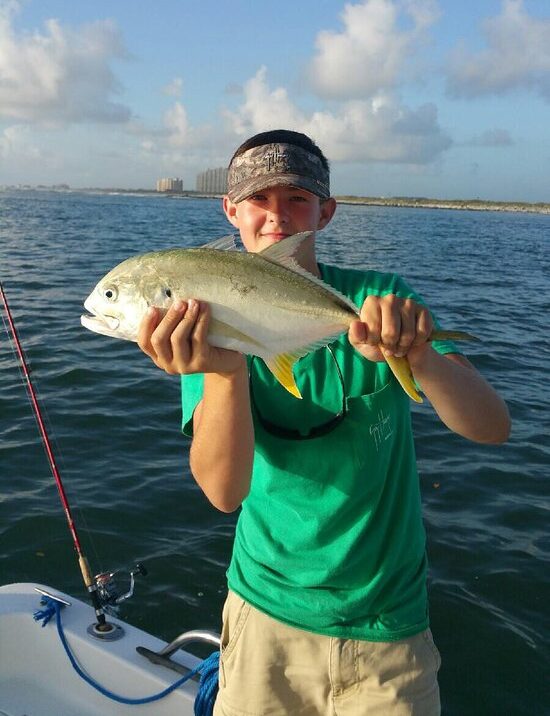 "I took my stepdad out for his birthday on 3/4 day with Capt Jason and we had the best day. Capt Jason was extremely knowledgeable and awesome to hang with. His boat was clean and very nice. We caught multiple different species and about 12 fish in total. If the fish weren't biting we moved out and headed to a different spot. Capt Jason took us to a spot where my stepdad and I both caught monster redfish!!! If you are looking for a great day on the water I would recommend Bad Juju charters. We will definitely be back again!"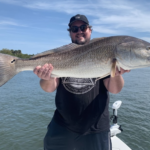 Josh M.
"Was without a doubt the best fishing experiences I have ever had. Jason had all his great spots picked out. We caught fish… went to several spots and caught bigger fish. Not only that, but being the only one of the charter was pretty special. I learned how to fish, how to use the current, tie knots in hooks, etc. This guy is great!! If you're in the Daytona area and want to have fun, book a 1/2 day, full day with him. You won't be disappointed. I can't wait to go back!! Thank you Jason for making my week and my vacation memorable!!"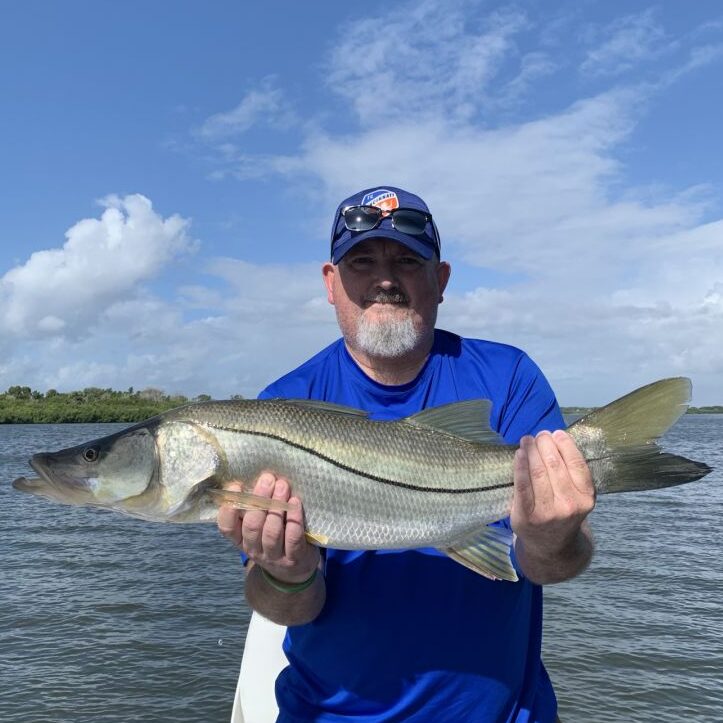 David C.
"We had a fabulous time with Captain J!! We were not very experienced but after our 4 hour journey, we felt like pros! The Captain was so informative and helpful…we lacked nothing !! He took us to so many different spots to locate fish, we caught something everytime!! We enjoyed the friendship we made with the Captain too…he made us feel so welcome:) It was wonderful to be with someone who clearly loves what he does:) let's not forget the playful dolphins what seem to follow us everywhere !!!!"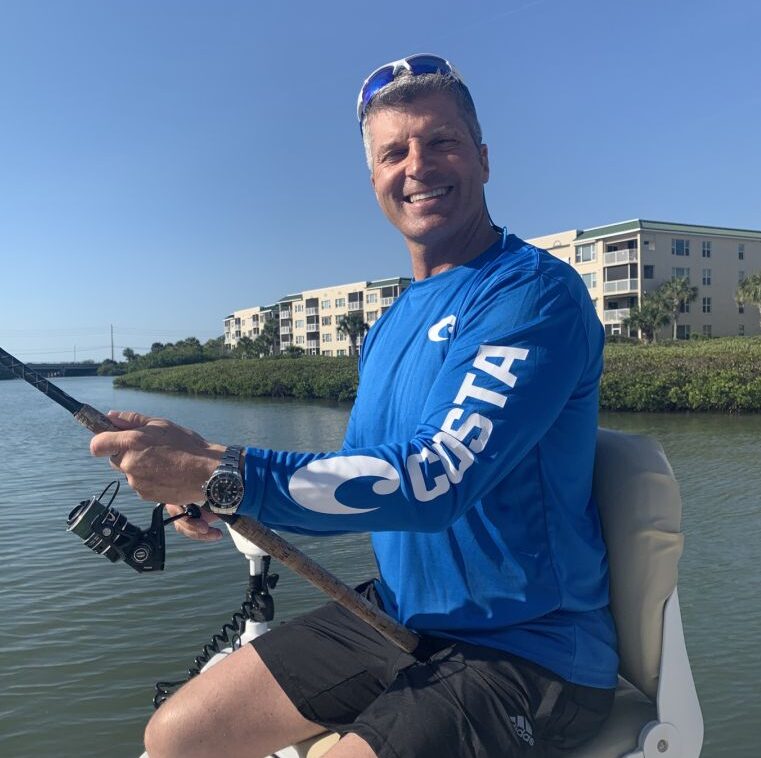 Bethany M.
"We had so much fun out on the water. We went to several different fishing spots and everyone in our group was able to catch a different kind of fish! Highly recommend Bad Juju, you will not be disappointed. Definitely the highlight of our vacation for everyone in the group!"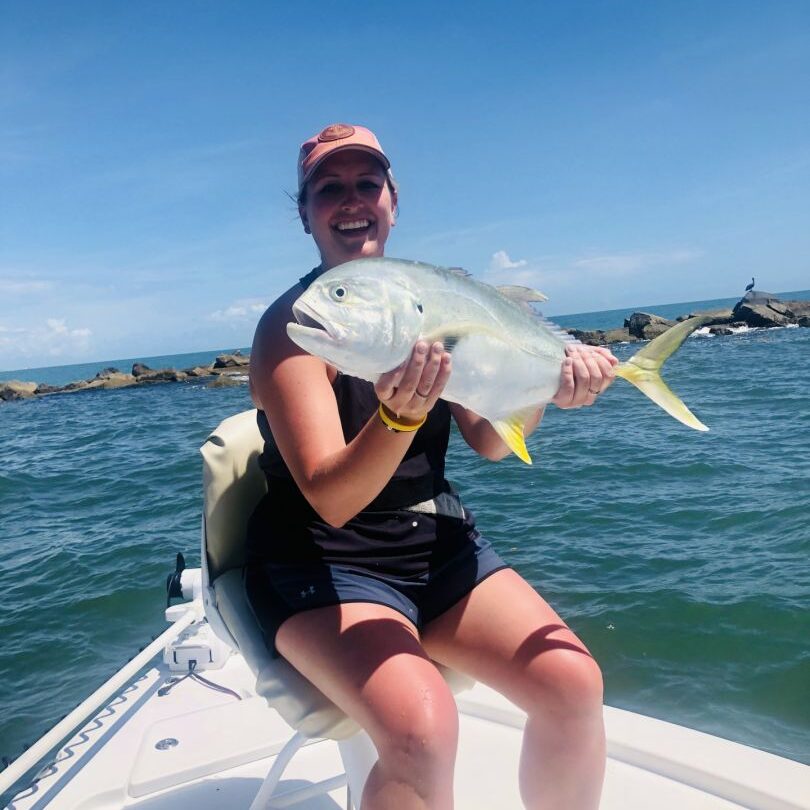 Katelyn W.